Hybrid Events

for Medical & Healthcare
Healthcare, pharmaceutical and medical Industry events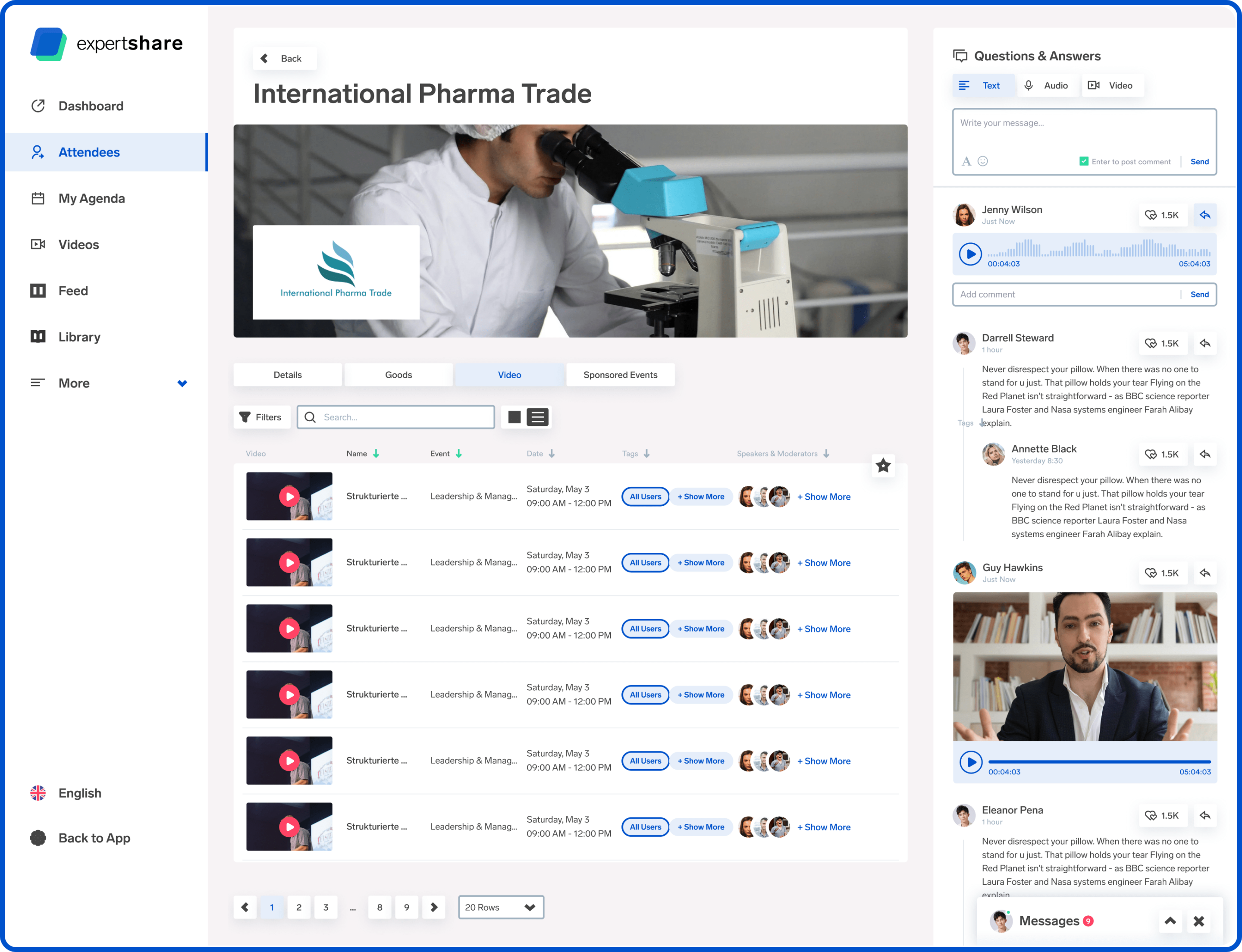 We help you to create healthcare, pharmaceutical and medical Industry events such as medical device trade shows, healthcare conferences, continued medical education programmes (CME), Annual shareholder meetings and conventions etc.
Tailor your medical event based on your attendees in different sectors such as, Primary care physicians, neurologists, cardiologists and Psychiatrists Tailor you pharmaceutical event based on: divisions such as , Quality (GMP, GLP, QC and QA) , operations, research and development or production.
Types of medical virtual event
Live Course
Live Courses are virtual events that take place on a scheduled day and time, with a live presentation from a keynote speaker, and live Q&A from attendees.
Online Enduring Material
Enduring Material are courses offered for an extended period for participants to complete at their own pace, lectures are pre-recorded, and can have various tracks and modules.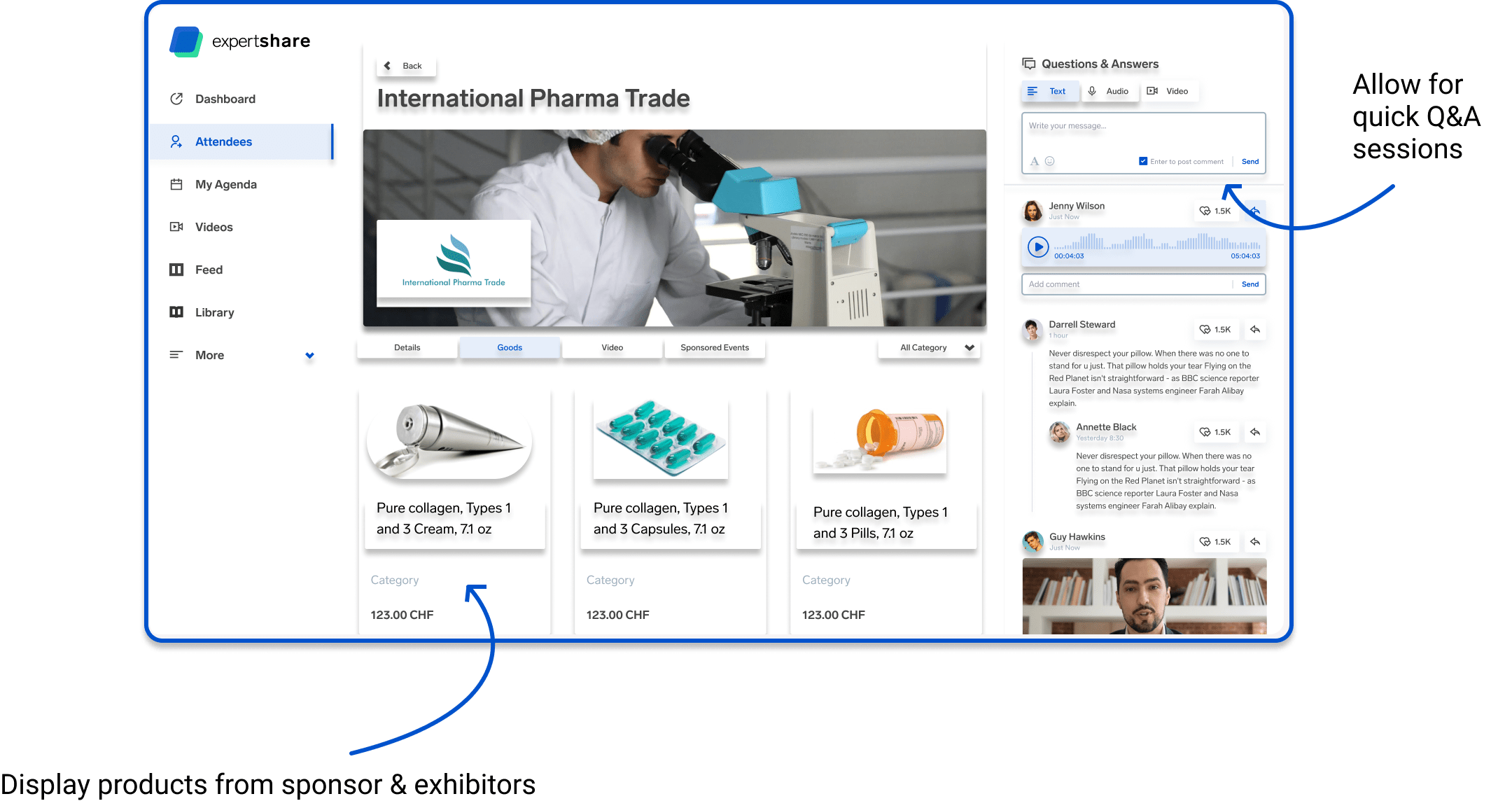 Where to start with your next virtual event ?
We help several medical businesses in creating successful virtual medical events. Contact us for a custom solution that fits your requirements.
Pharmaceutical applications
Continued medical education
Medical and scientific congresses
Join our mailing list for exclusive content and tips for your next event.